CDs/Media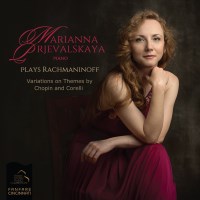 Marianna Prjevalskaya releases an all Rachmaninoff CD. The recording features two works for solo piano: Variations on a Theme of Chopin, Op.22, and Variations on a Theme of Corelli, Op.42. Marianna Prjevalskaya plays Rachmaninoff (Fanfare Cincinnati FC-008) is released on June 10, 2016, and can be purchased on Amazon: Marianna Prjevalskaya plays Rachmaninoff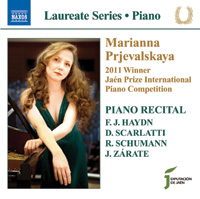 Marianna´s NAXOS CD was released in September of 2012. It remained as n1 in the Naxos bestsellers list for more than three months. It is available for purchase at AMAZON The CD includes a selection of Scarlatti Sonatas, Haydn Andante and Variations in F minor, Schumann F sharp minor Sonata op.11 and Aurgitana by José Zárate.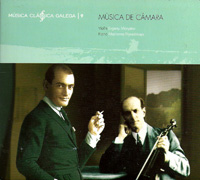 Chamber music for violin and piano by Gaos and Manuel Quiroga. Evgeny Moryatov (violin) and Marianna Prjevalskaya (piano)
Edited in 2003 by BOA Recording. Note: Includes Sonata Opus 37 y Romance Opus 20 by Gaos.
Tchaikovsky: Piano Concerto No. 3 in E flat major, Op. 75
With Galician Symphony Orchestra/Ion Marin, conductor
Schumann Sonata Op.11 in F sharp minor mov.1 and 2
Rachmaninov Variations on a Theme by Corelli Op.42
Debussy Prelude from Book II Feuilles mortes (Recorded in January 2014)
Title
Flash
MP3
Duration
Scarlatti: Sonata K.365 in f minor

MP3 Player

(3'15')

Beethoven: op.53 in C major "Waldstein"
first movement - Allegro con brio

MP3 Player

(7'55')

Chopin: Etudes op.10 no.5

MP3 Player

(1'30')

Chopin: Prelude op. 28 no.19

MP3 Player

(1'21')

Chopin: Prelude op. 28 no.21

MP3 Player

(2'11')

Chopin: Prelude op. 28 no.22

MP3 Player

(0'43')

Chopin: Prelude op. 28 no.23

MP3 Player

(0'57')

Haydn: Andante and Variations in f minor Hob.17/6

MP3 Player

(9'06')

Paderewski: Krakowiak

MP3 Player

(3'02')

Rachmaninov: Sonata op.36 in B flat minor first version (1913): I. Allegro agitato

MP3 Player

(10'51')

Rachmaninov: Sonata op.36 in B flat minor first version (1913): II. Non allegro

MP3 Player

(8'01')

Rachmaninov: Sonata op.36 in B flat minor first version (1913): III. L'istesso tempo-Allegro molto

MP3 Player

(7'30')